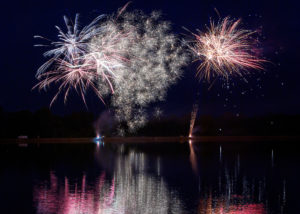 This will be the 6th consecutive year for our unique fundraiser.  Some have wondered why we use fireworks to draw people to our event.  My answer is that we don't have any other talents!  Plus its a lot of fun.  If you haven't been to this event I invite you to join us this year.  If you have attended before, I look forward to seeing you again.   The event will be held at the scenic Garber Farms Pond at 706 Milton Grove Road, Mount Joy, PA 17552.
Come for dinner!  There will be plenty of food and drinks and ice cream available for purchase.  We open at 5pm with fireworks starting at around 9:30.  Life guards will be on duty for those who want to swim.  This is a fundraiser so any and all donations will be appreciated!
Hope to see you then!
Tim